Sadio Mane, Christian Benteke… but no Zlatan or Pogba – pundits' top summer signings
As the Premier League takes a break, we challenged the Soccer Saturdaypundits to pick their top summer signing.
Paul Merson, Charlie Nicholas, Phil Thompson and Matt Le Tissier have all delivered their verdict but while one Liverpool player has caught the eye, Manchester United's star names Paul Pogba and Zlatan Ibrahimovic have made less of an impression.
https://aljazirahnews.com/wp-content/uploads/2021/06/cbn-keep-the-naira-clean.gif
Merse picks: Nathan Redmond
This is an leftfield one, but I'm going for Nathan Redmond. He played up front at the start of the season and it didn't really work, but he gave it everything and now he's in a supporting role and a key to Southampton's impressive form.
For what they paid for him – around £10m – and the prices in football these days, he's a bargain. People will say Zlatan Ibrahimovic as he was on a free but he's not when you're paying him £300,000 a week. He's costing Manchester United a year what Southampton are paying Redmond for five seasons.
I also think he's bang unlucky not to be in the England squad. He's performed every time he's been in the England U21s and now Gareth Southgate has made the step up, he's got to be thinking 'why am I not in his squad? What do I have to do?' It's a no-brainer for me.
Charlie picks: Christian Benteke
This is not just because he's scoring goals again but because he changes the philosophy of this Crystal Palace team.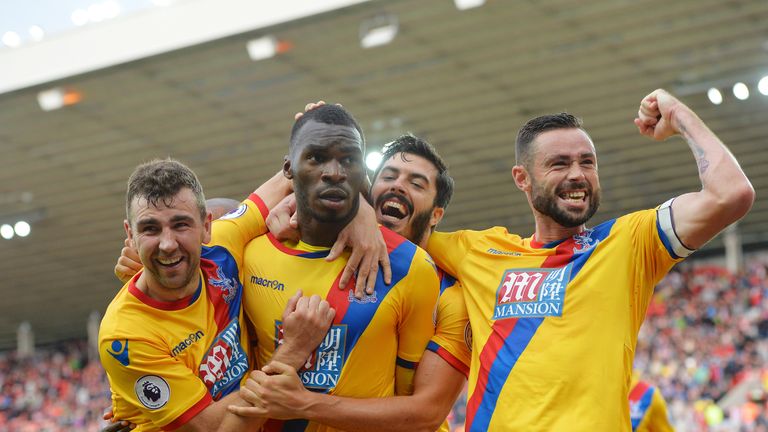 Christian Benteke has made an immediate impact at Palace
His presence in the box is something they've desperately needed for a number of seasosn and gives Wilfried Zaha and Andros Townsend an additional option.
If there's a team that have been transformed by a signing then it is Palace.
Thommo picks: Sadio Mane
If you're looking at a player who has transformed a side and injected what they needed then it's Sadio Mane.
People talk about this Liverpool team suddenly challenging for the title but what's the difference really been? I think it's all about Mane and the pace he has injected.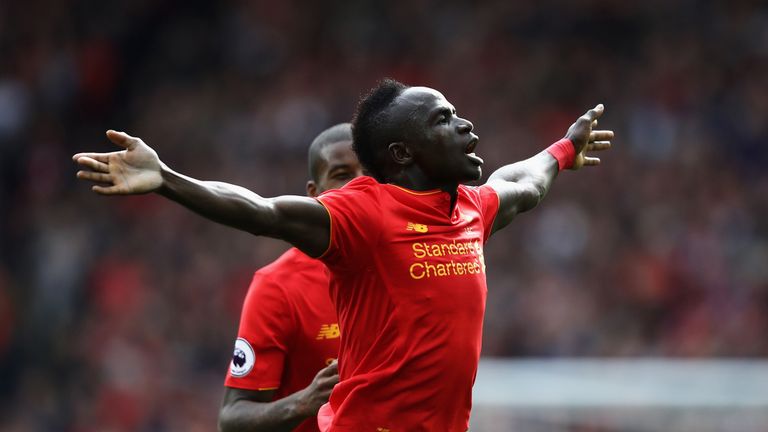 Sadio Mane has scored three goals in six starts since signing for £34m
It is the one thing this Liverpool team lacked. Roberto Firmino, Philippe Coutinho and Adam Lallana have all been great but they were all there last year and he's brought the best out of them.
His pace to drag defenders back allows these players play and I think he's had a massive impact. In a footballing sense, this guy does everything at 100 miles per hour.
He destroyed Arsenal in that second half and all of us said he was overpriced but he's looking like a snip at a fraction of Paul Pogba's price.
Le Tiss picks: Sadio Mane
As much as it hurts me, I'd have to go with Mane as well. He has been outstanding in his first few games at Liverpool.
I think him and Adam Lallana were the two most painful to lose as I enjoyed watching them. They're the guys that get you on the edge of your seat and are who the fans pay the money to watch.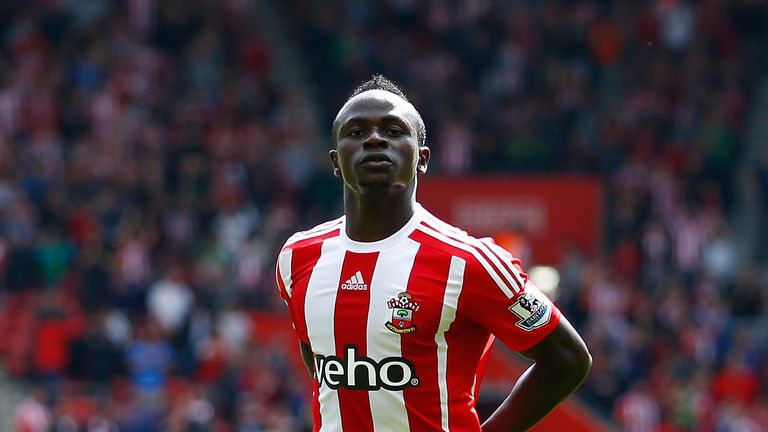 Mane scored 11 goals in his final season for Southampton
I think if he finds the consistency that was missing at times at Southampton, and he did have periods where he didn't look particularly interested, then he certainly gives Liverpool a better chance of winning the league.
---
---