Soccer Saturday panel have their say on Manchester United form
Soccer Saturday pundits Phil Thompson, Paul Merson, Charlie Nicholas and Matt Le Tissier have their say on Manchester United's form.
United are currently eighth in the Premier League with 10 games gone, and have won just one of their last seven games in the top flight under new manager Jose Mourinho.
Having spent millions in the summer bringing in Eric Bailly, Henrikh Mkhitaryan, Paul Pogba and Zlatan Ibrahimovic, Mourinho's start has been underwhelming, and a 0-0 draw against Burnley last weekend was compounded by a 2-1 defeat by Fenerbahce in the Europa League on Thursday.
The manager is earning squillions of pounds a week as well as the players. They are all responsible. I think a divide starts to happen. As a player, I would be sitting there thinking: "We're getting hung out to dry here." That starts to fester within the camp.
There's no plan. As you look at the team as a United fan, you think: "Who is going to be playing, and where are they going to be playing?"
Is Pogba going to be off the front man, holding or on the left of a three? Nobody knows what is happening.
And apparently they're going to spend loads more to right this! Hopefully there's a plan to this.
They had Rojo and Blind playing at centre-back. The two of them have played as much at centre-back as they have their natural positions.
Paul Merson
If they, say, finished eighth and went out of the Europa League, I don't think [Mourinho] would be there himself, he'd say I've had enough. I think he would have to sit there and think: "These players aren't playing for me." That's what happened at Chelsea. He started putting it on those players.
I've said it before, Zlatan Ibrahimovic is 35 years of age. He isn't going to get better. If Wayne Rooney went seven games without scoring a goal, would he be in the team? He's a miss.
So who is picking these players? The signings who have brought in this year are Mourinho's players. He'd have said he wanted Pogba, he wanted Mkhitaryan. None of them have produced anything near the standard they can hit, and shown why they were bought for big, big money.
I think the people buying these players do not know what it is like to play for this big football club. They're buying these young players, and they thrust them in straight away, and they are the saviour. Anthony Martial comes in, having played in front of 5,000 and Monaco, Memphis Depay comes in having played in Holland. They come in and bang, they're the saviour. This is the biggest club in world football.
Pogba will be a good player, but he's been playing for Juventus, who have all of the ball and wipe the floor with everyone they play. And now he comes to Manchester United, and he has to perform and run the show. It isn't easy, this league is so hard.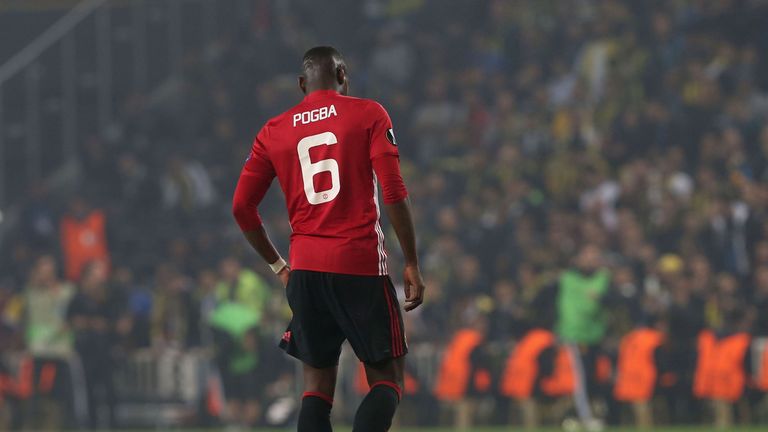 World-record signing Paul Pogba has been underwhelming so far
You're playing in front of a crowd who have seen the Giggs, the Beckhams, the Ronaldos, the Keanes, the Ferdinands, the Vidics, and they expect these players to do the same.
We're in the start of November and Jose Mourinho doesn't know his best team. And that's the biggest worry out of everything. He's getting frustrated himself. I think you have to get Wayne Rooney back in the team very quickly.
Matt Le Tissier
[Transfers] are what it all boils down to, and I think in the last few years, that's where it has gone wrong.
When you look at the team they've got now, and compare it with the one Sir Alex left, with the money they spent it should be a better team, and it's nowhere near.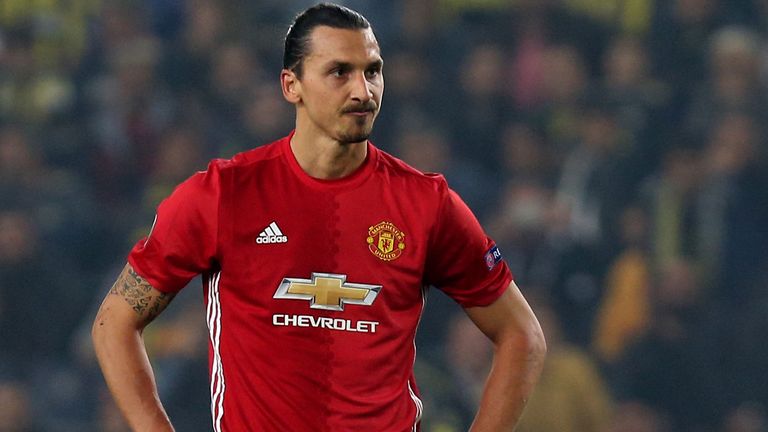 Zlatan Ibrahimovic has now gone seven games without a goal
I don't think Ibrahimovic should be made a scapegoat, because he is by no means the only one who is nowhere near their best.
Charlie Nicholas
The signings haven't identified themselves as being essential starters in the team. We're still talking about Michael Carrick being their best midfield player. Schweinsteiger is thrown in a cupboard and then released for a couple of days training.
I thought Mourinho would have come in, got instant respect, and sorted it out quickly. That's not developed. You can see there is a strain in Jose's face that he is not enjoying anything about this, and everything he is doing it's as if they're not listening anymore.
This club are spending a quarter of a billion every season, and they're not any better. Even top managers, when you've been sacked a couple times, you become unsure about the certain trust in some players, and that's why they chop and change the team every week.
follow us on twitter
Like us on Facebook
@aljazirahnewsng
---